Chemical Free Iron Filter
Remove Stubborn Iron Without Chemicals.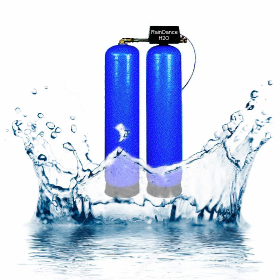 The Chemical Free Iron Filter is not only very low maintenance it also regenerates less frequently than traditional iron filters using up to 50% less water. Natural oxidation removes iron without chemicals, air pumps or venturi's.
Incoming raw water passes through a compressed pocket of air contained in the first tank. The air precipitates the iron into solid form and is removed when it passes through the filters birm media bed contained in the second tank. Birm acts as a catalyst in the reaction between iron and oxygen that also causes the iron to precipitate into a solid.
As more water passes through the unit the air becomes depleted and the birm becomes overloaded with the iron. Periodic automatic regeneration replenishes the supply of air and cleans the media of filtered iron. Birm is not consumed in the iron removal process and therefore is much more economical than many other iron removal processes.
Call TMI for a free estimate and more information at 563-355-8686 or 309-799-8018.
Water Treatment & Water Softeners
Hard water (calcium & magnesium) is a common problem for many homeowners and businesses. When hardness minerals are combined with heat it forms troublesome scale. Scale causes costly build-up in your plumbing, water heater and other water using appliances. When combined with soap, the minerals form soap curd or scum that makes skin dry and itchy, hair lifeless, leaves laundry dull and builds up on fixtures.
Total Maintenance, Inc. has a dedicated team of water quality specialists with commercial and residential water treatment experience. Over the years, we have built a reputation for designing efficient, high quality water softener systems. The system TMI installs is engineered and thoroughly tested to provide years of reliable, trouble free performance with a minimum of maintenance.
Call TMI today for more information at 563-355-8686 or 309-799-8018.
24 Hour Emergency Service
If you have a plumbing, heating or air conditioning emergency, know that when you call TMI you will talk to a live person who will locate the closest available technician to respond to your emergency quickly. Our technicians are cell phone dispatched and have their fully stocked service vehicles standing by to quickly respond to your needs 24/7. Call us today for your emergency needs: 1-800-383-2813.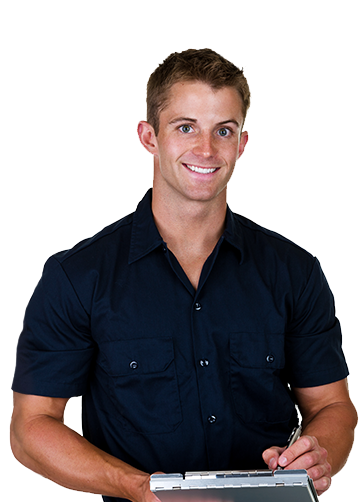 Schedule an appointment!
Schedule your appointment today with TMI - Total Maintenance, Inc.
Schedule an appointment!
Schedule your appointment today with TMI - Total Maintenance, Inc.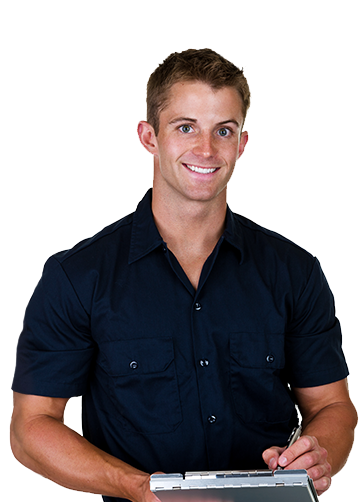 A Trusted Company!
Since 1973, TMI has been a reliable source providing solutions for heating, air conditioning, plumbing and appliance related services in Eastern Iowa and Western Illinois. We are committed to delivering honest and exceptional customer service. Thank you for your business and the opportunity to work with you!