Residential Home Warranties
It's comforting to know that help is just a phone call away should you have a problem with one of your home systems including plumbing, appliances, heating and air conditioning.
TMI Home Warranty is a program designed to free you from unnecessary concern when buying or selling a home. You'll save time and money with an affordable plan that will help ease the burden.
Benefits to Seller with TMI's Home Warranty Program
Warranted components of the qualified home are covered during the listing period.
The warranty provides coverage to the Seller at no cost until closing, except for any service call charge.
The warranty helps to keep your home in top marketable condition by repairing components that break down during the "For Sale" period.
Buyers consider a home warranty important to their buying decision.
Benefits to Buyer with TMI's Home Warranty Program
There is peace of mind that comes from having warranted components covered for one year after the sale closes.
You have one phone number to call for all of your home mechanical systems repair needs.
Total Maintenance, Inc. is a locally owned service company with licensed technicians to repair covered items quickly and properly.
Coverage can be renewed for future years.
Helps to protect you from future expensive repairs.
TMI is dedicated to customer service throughout the real estate transaction. We are pleased to offer the TMI Home Warranty to every Seller and Buyer. Contact our Home Warranty Office at 563-344-4229.
Basic Coverage for Buyer and Seller
Heating & Air Conditioning
Furnace/Air Conditioner (2 systems)
Heat Pump (2 Systems)
Thermostat
Fan Motor
Heat Exchanger
Compressor
Plumbing
Toilet Mechanisms
Water Heater
Tub/Shower Valves
Washing Machine Outlet
Sump Pump (permanently installed)
Drain & Sewer Stoppages (within foundation)
Faucets
Appliances
Dishwasher (built-in)
Stove
Range and Oven
Refrigerator (primary)
Microwave (built-in)
Washer/Dryer
Trash Compactor (built-in)
Central Vacuum System
Garbage Disposal
Electrical
Home Wiring
Fans
Electrical Panel
Doorbell & Chimes
Garage Door Opener
24 Hour Emergency Service
If you have a plumbing, heating or air conditioning emergency, know that when you call TMI you will talk to a live person who will locate the closest available technician to respond to your emergency quickly. Our technicians are cell phone dispatched and have their fully stocked service vehicles standing by to quickly respond to your needs 24/7. Call us today for your emergency needs: 1-800-383-2813.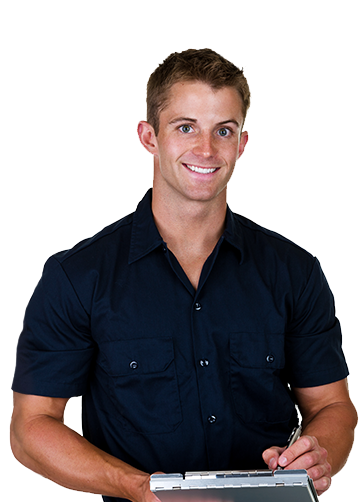 Schedule an appointment!
Schedule your appointment today with TMI - Total Maintenance, Inc.
Schedule an appointment!
Schedule your appointment today with TMI - Total Maintenance, Inc.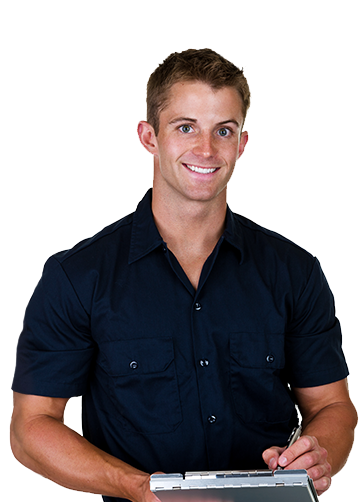 A Trusted Company!
Since 1973, TMI has been a reliable source providing solutions for heating, air conditioning, plumbing and appliance related services in Eastern Iowa and Western Illinois. We are committed to delivering honest and exceptional customer service. Thank you for your business and the opportunity to work with you!