Why Dig? With the Nu Flow Piping Lining System you don't have to
What is the Nu Flow System?
Nu Flow manufactures and installs innovative green technologies to rehabilitate the inner infrastructure of deteriorated or failing water piping systems using an array of cured-in-place epoxy pipe lining solutions. Combined with water filtration solutions that include whole-structure carbon and bio filtration, Nu Flow offers total inside infrastructure clean water solutions.
Nu Flow lining technologies are permanent, affordable, and mean less time, less mess, and less cost than repiping drinking water systems, drain and sanitary lines and mechanical systems.
Commercial Uses of the Nu Flow technology
Commercial building rehabilitations include the lining of water, drain and mechanical piping systems. Nu Flow manufactures and installs complete inside infrastructure solutions for any commercial facility or structure including office buildings, multi-unit residential buildings, schools, restaurants, museums, hospitals and more. Nu Flow understands the importance of keeping your business open and not disrupting tenants. Nu Flow offers solutions that minimize tenant displacement, demolition and renovation as well as the amount of time required to complete a rehabilitation project.
From potable water and vertical applications to fire suppression and HVAC systems, Nu Flow has the right solution for your project. To learn more about the systems and versatile products Nu Flow has to offer contact TMI today.
Drain Systems
Nu Flow offers structural drain lining solutions for a variety of systems including vertical drain stacks, roof drains, storm systems and sanitary drain pipes. Nu Flow's solutions work in all types of pipe including clay, concrete, metal, iron, steel, PVC and fiberglass.
Trenchless drain and sewer lining cost-effectively restores deteriorated and failing underground or in-building piping systems. Nu Flow's Pull-in-Place technology is uniquely capable of restoring smaller diameter pipes (as small as ¾" in diameter) within buildings as well as underground and under building foundations. Nu Flow's solution allows technicians to restore pipe systems with multiple bends, elbows, branches and transitions in pipe diameter all from existing access points, typically fixture connection points and clean-outs. Nu Flow also has liners applied using the inversion process allowing Nu Flow to use the most effective and efficient solution for the job. Both solutions provide a liner that restores and maintains water flow and acts as a barrier between water and pipe walls that stops leaks, bridges gaps and spans holes in the pipe.
24 Hour Emergency Service
If you have a plumbing, heating or air conditioning emergency, know that when you call TMI you will talk to a live person who will locate the closest available technician to respond to your emergency quickly. Our technicians are cell phone dispatched and have their fully stocked service vehicles standing by to quickly respond to your needs 24/7. Call us today for your emergency needs: 1-800-383-2813.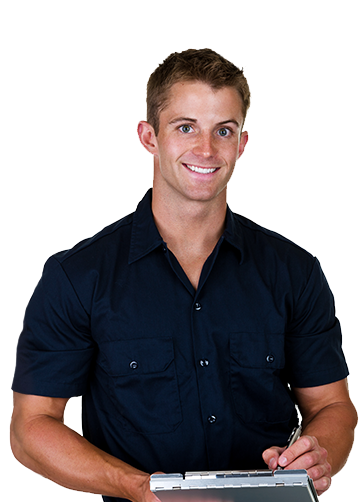 Schedule an appointment!
Schedule your appointment today with TMI - Total Maintenance, Inc.
Schedule an appointment!
Schedule your appointment today with TMI - Total Maintenance, Inc.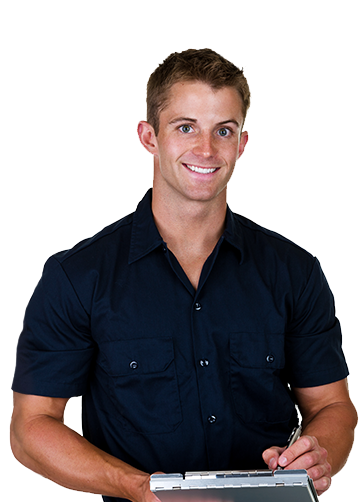 A Trusted Company!
Since 1973, TMI has been a reliable source providing solutions for heating, air conditioning, plumbing and appliance related services in Eastern Iowa and Western Illinois. We are committed to delivering honest and exceptional customer service. Thank you for your business and the opportunity to work with you!